Karamveer Singh's next Navy Chief to challenge the military court
New Delhi, ANI The appointment of Vice Admiral Karmibir Singh as the next Chief of Naval Staff has been challenged in the military court. This challenge was given by Vice Admiral Bimal Verma. Vice Admiral Bimal Verma has alleged that the aspect of seniority has been ignored in the appointment of Karambir Singh.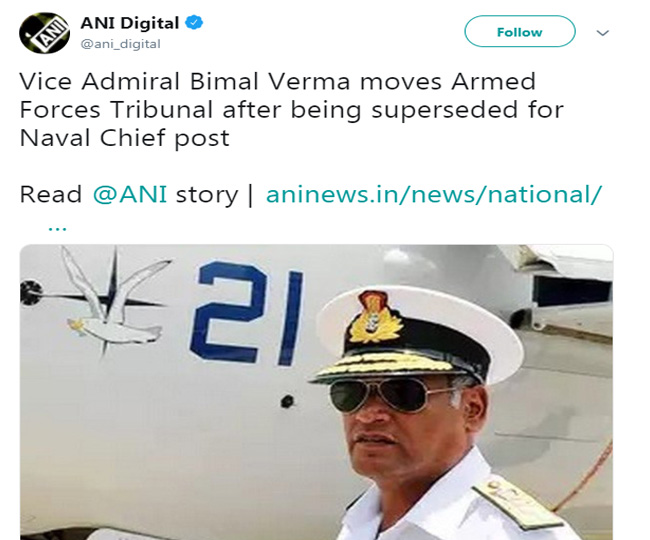 Admiral Karambir Singh, appointed as the new naval chief, has played several important responsibilities in the career of 36 years. He led the Naval missile. Simultaneously, the Coast Guard is also headed by ship and guided missile destroyers.
At present, Vice Admiral Karmbir Singh is working as the Officer-in-Charge of the Eastern Naval Command in Visakhapatnam. According to the Ministry of Defense, Singh will replace Admiral Sunil Lamba, who retires on May 31.
Vice Admiral Bimal Verma says that the Center has sidelined the scale of seniority in the decision to make the Naval Chief. Bimal Verma is senior to Admiral Singh, but the government did not show faith in him. Even before this, the government has not given importance to seniority order in many appointments.
---